Uxbridge, ON – The Junior (U19) Boys Spring Classic ended in a decisive victory for Isaiah Ibit of Camelot Golf and Country Club, as he shot 71 in the final round to finish the tournament 8-under par. "It came down to the stretch and I'm glad I was able to fight and grinded it out against some great competitors down the stretch," he said.
Ibit shot 68 in round one, and 69 in round two. He was in the top three on the leaderboard all throughout the tournament. He mentioned there were a lot of factors in his game that contributed to his performance. "Driving was just really well all week, and I was able to just get the balls in the hole once I got to the greens, which I also took advantage of with my wedges," he said.
Ibit finished one stroke ahead of Isaiah Ellis of Lookout Point Country Club. While Ellis settles for second place, he still managed to finish 7-under par after shooting 71 in the first round.
Luke Smith of The Thornhill Club and Andrew Aquino of The National Golf Club of Canada finished in a tie for third after Smith shot 69 and Aquino 72. The two would also share a tie as U17 Division winners, finishing four strokes ahead of Matthew Rastogi of Meadowbrook Golf Club. 

Golf Ontario would like to thank all players, staff, and volunteers for their support of the Ontario Junior (U19) Boys Spring Classic Championship. We would also like to thank Wooden Sticks Golf Club, and its staff, for once again hosting this amazing event. Lastly, a huge thank you to our sponsors and partners; Adidas, Taylor Made, Golf Talk Canada, Play Golf Myrtle Beach, Humber College, HUB International, BioSteel, Golf Genius, Modern Golf, Dormie, Durham Artificial Grass, Foresight Sports Canada, Baka, Nikon, and Sport Travel. We are grateful for your continued support.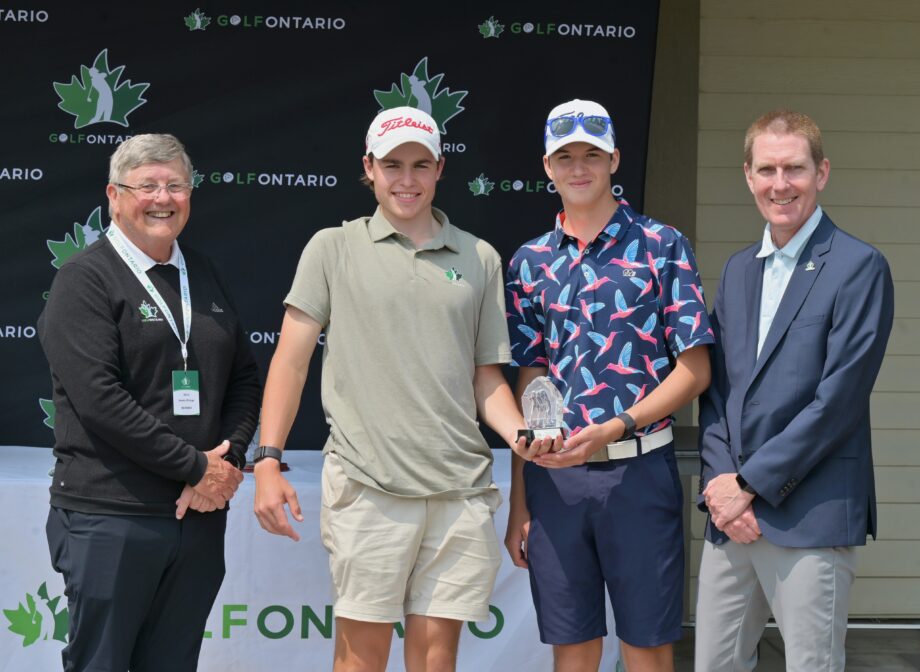 About Golf Ontario

Golf Ontario is Ontario's Provincial Sport Organization focused on enhancing participation, elevating performance, and supporting the passion of golfers in Ontario. With over 100,000 individual members and 500 member clubs, Golf Ontario is one of the most significant golf associations in the world. From rating courses and keeping the integral rules of the game intact to growing the game at the grassroots level and hosting the best amateur tournaments in Canada, Golf Ontario is a passionate group dedicated to Shaping Lives Through Golf.
For more information, please contact:
Greg Mitchell, Coordinator; Brand, Communications & Marketing Golf Ontario,
Rob Watson, Tournament Director
For tournament results, click here.