Port Hope, ON – On a much sunnier day in Port Hope, more increasable performances and intense battles were had on day two of the 2023 Ontario Junior (U19) Boys & Girls Match Play Championship from Port Hope Golf & Country Club. Rounds of 16 and the quarter-finals for both the boys and girls were played today and only four players from each side remain.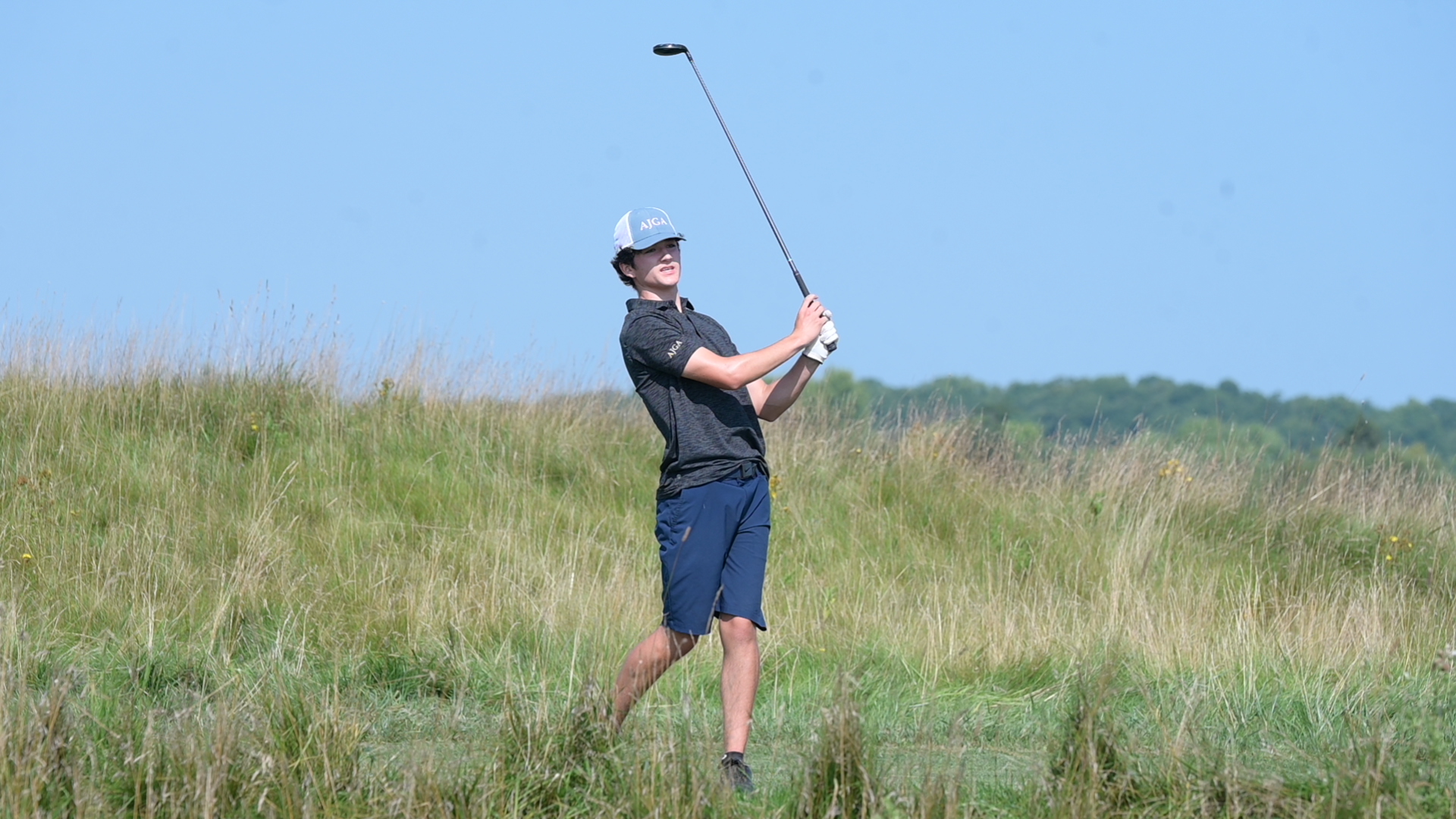 The junior boys' side showcased many great matches today including the quarter-final match where 51st ranked Ty Werynski (Bridgewater Country Club) eliminated 11th ranked Matteo Rocco (Weston Golf & Country Club) by winning 4&3. Werynski will face Ben Sheridan (Ottawa Hunt & Country Club) in the first semi-final after he eliminated Gabe Tovell in the quarter-finals with a 3&2 victory. The second semi-final will feature Aiden Pavey (Hidden Lake Golf Club) and Tanner Cardwell (Oshawa Golf & Curling Club). Pavey advanced by finishing 1UP on Justin Repovs (Meadowbrook Golf Club) while Cardwell won 3&1 over Sadiq Habib (Summit Golf & Country Club).
On the girl's side landing their spot in the semi-finals was Shauna Liu (Station Creek Golf Club) winning her quarterfinal match 2&1 over Kaprice Park (Rattlesnake Point Golf Club). She will be going head-to-head with Serena Zhang as she won a very close match that went 20 holes over Emma Hansen (Blue Springs Golf Club). The other semi-final matchup will consist of Rozlyn Rooke (Blue Springs Golf Club) vs Natasha Korman (Hamilton Golf & Country Club). Rooke won her match 3&2 over Hannah McCarthy (Rosedale Golf Club) while Natasha Korman won her match 2 UP over Julia Alexander-Carew (Credit Valley Golf & Country Club).
The third and final day begins with the junior boys' semi-finals starting tomorrow at 8:00 a.m. The junior girls' semi-finals begin shortly after at 8:16 a.m. The finals for each division will kick off shortly after the completion of semi-final play. To view all pairings and results for the Junior Boys' Match Play, click here. To view the pairings and results of the Junior Girls' Match Play, click here.
For media coverage of the 2023 Ontario Junior (U19) Boys and Girls Match Play Championship, please visit the Golf Ontario Facebook page to view our photo albums.

About Golf Ontario
Golf Ontario is Ontario's Provincial Sport Organization focused on enhancing participation, elevating performance, and supporting the passion of golfers in Ontario. With over 100,000 individual members and 500 member clubs, Golf Ontario is one of the most significant golf associations in the world. From rating courses and keeping the integral rules of the game intact to growing the game at the grassroots level and hosting the best amateur tournaments in Canada, Golf Ontario is a passionate group dedicated to Shaping Lives Through Golf.
For more information, please contact:
Greg Mitchell, Coordinator; Brand, Communications & Marketing Golf Ontario
Connor Doyle, Tournament Director